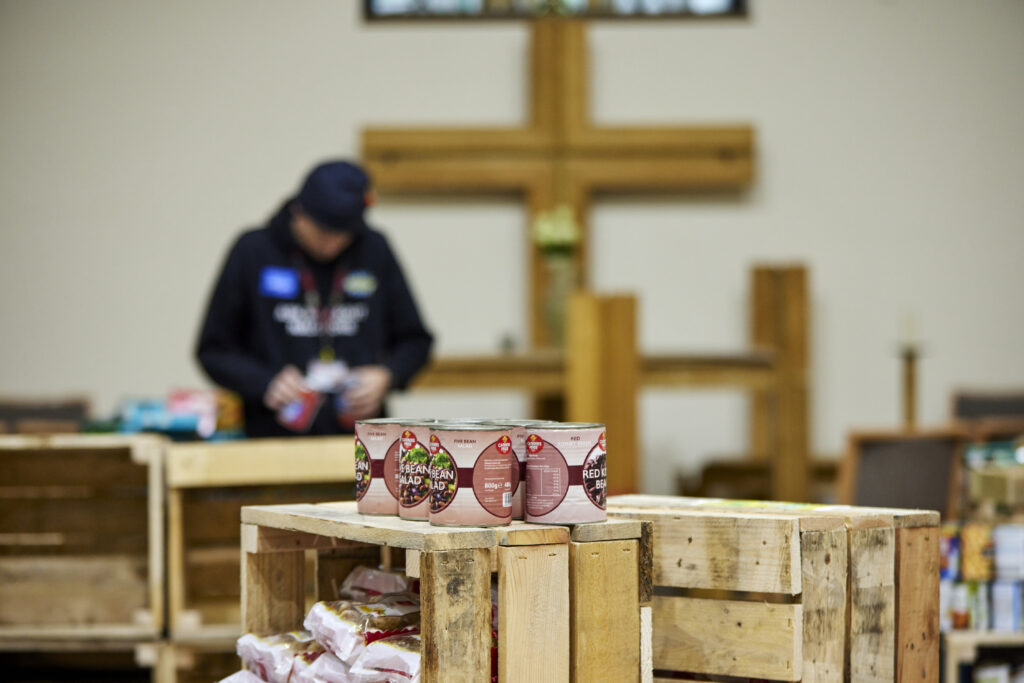 At St. George's Food Community, our Chaplaincy team is dedicated to providing spiritual and emotional support to our staff, volunteers, and the public. Our compassionate team consists of two pairs of Chaplains: Chris Ellison and Sara Ashley, as well as Andrew Turton and Susan Winstanley. We are here to lend a listening ear, offer guidance, and connect you with resources when you need them most.
Our Services
Prayer Support: Our Chaplains are ready to offer prayers and spiritual support to anyone who seeks comfort and guidance.
Signposting: If you're looking for specific resources or assistance, we can help point you in the right direction within our community and beyond.
Listening Ear: Sometimes, all you need is someone who will listen without judgment. Our Chaplains are here for heartfelt conversations.
Timetable of Events
We invite you to join us for these upcoming events and services:
Advent: A Four-Week
Course
Dates:
Advent reflections: 4/12, 11/12, 18/12 at 10:30 am
Join us for a reflective and insightful course in preparation for the Christmas season.
Christmas Service:
Communion service: 23/12 at 11:00am
A special communion service to celebrate the joy of Christmas.
Maundy Thursday
Date: 2024 Time: After 3pm
Join us for a meaningful gathering on Maundy Thursday.
St. George's Day
Celebration. Date: Tuesday, 23rd April 2024
Time: After 3pm
Let's come together to celebrate St George's Day and our community.
Contact Us
If you have any questions, need support, or would like more information about our Chaplaincy team and events, please don't hesitate to get in touch:
Location: St George's Food Community, 65 Water St Wigan. Tel:  01942 417 290
Stay connected with us and find solace, support, and community at St. George's Food Community Chaplaincy.